Our business model
Performance First:
DGE products are synonymous with performance. We want no limits on our fishing gear. And we knew we ca not make the epitome of fishing rods in a traditional retail model (we've tried!) we had to change it –
So we did.
Middlemen Stifle Innovation
Low prices drive sales at retail stores, resulting in retail buyers forcing manufacturers to make products with predetermined prices in mind, limiting them to cheaper raw materials and components.
WHY PAY MORE FOR MEDIOCRE
We removed middlemen so we could unleash our talent, imaginations, and capabilities without boundaries. Our designs and our products are created with the world's finest materials, technologies, and manufacturing, and we deliver them to you directly, with no retail markup. The payoff? Significantly better products at incredible prices.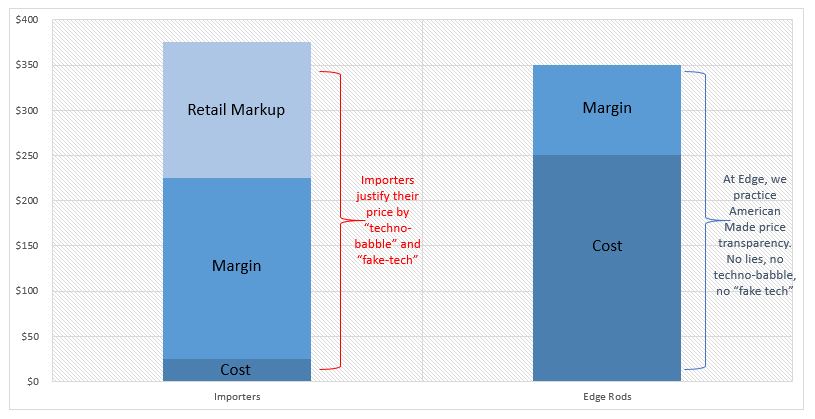 Nothing to Hide
Our business model allows us to work with the world's finest elements. Our pride in technological advances is on display for you and that is why we welcome customers to come and see how we do what we do – we have an open door factory and invite you to see our innovation in process. We want you to trust your products when it counts most.
The Results
EDGE tirelessly pushes the boundaries based on the premise "weight is a deterrent to performance," at an unparalleled value. We have introduced innovations to the fishing market and will continue on that path. We are just getting started, and are thrilled about what is beyond the horizon.